In Memory
Timothy Boal
14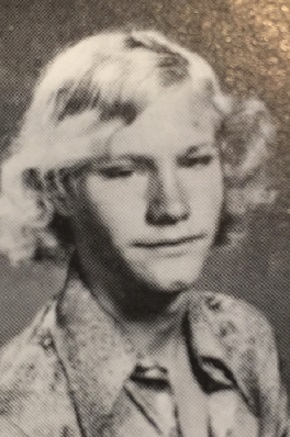 TIMOTHY EDWARD BOAL
JUNE 17, 1962 - JANUARY 30, 2017
Obituary of Timothy Boal
Tim Boal's zest for life left everyone else in his wake. He gracefully passed away in his Post Falls home on January 30, 2017, at the age of 54, surrounded by a loving circle of family, friends and two adoring dogs.
Tim was born on June 17, 1962 in Torrance, CA. From his first breath to his last, life was an adventure to be realized and each moment to be savored. Sleep was an inconvenient necessity that intruded on his full-throttle life. Even as he diligently searched for a cure for the cancer that prematurely took him from us, he continued to stay active and live every facet of his life as passionately as he had prior to his diagnosis.
He was popular and well respected in the communities in which he lived. Tim was the enthusiastic owner of Lightning Comics and Games in Coeur d' Alene and had a 25-year career in the comics industry. He owned and operated Silver Cactus Comics and Games and Comic Oasis retail stores in Las Vegas prior to moving to northern Idaho. He was nationally recognized in the industry and a three-time nominee for the Will Eisner Spirit of Comics Retailer Award. Only a dozen or so stores are nominated each year by customer voting, which reflected his delight in what he did and his customers' appreciation of him. He loved interacting with people, provided excellent customer service, and created a joyful environment for children and families. He was especially passionate about negotiating win/win deals with every customer he served.
Tim is beloved by many for being a living example of how to live joyfully, one day at a time, with his rigorous commitment to a sober and principled life. Being of service to others was the bedrock of his spiritual journey. His dedication to his deceased wife, Lisa DeCarlo, who died in 2002 of diabetes complications, was a living testament of his commitment to love and compassion. They were foster parents for at-risk and disabled children for many years in Las Vegas. He was a shining example of humanity's best, exemplifying honesty, integrity and altruism.
And he loved to have fun! An avid traveler, Tim was constantly exploring the world's many dimensions: physical, emotional and spiritual. He traveled the world and skied the Alps, Cascades, Rockies and Sierra Nevada mountains; fearlessly snowmobiled throughout Northwest highlands; raced across desert flats on his motorcycle; boated on lakes and seas with fishing poles always at hand; and spent much of his life underwater, scuba diving in three oceans. His last trip, fishing and diving in Mexico, was just a month before he passed. An excellent financial planner, he arranged global travels with minimal costs by utilizing frequent flier miles, credit card points, coupons and, as always, his delight in negotiating a great deal.
He met the woman of his dreams, Mary Joy, online in the summer of 2013 while recovering from his first intensive cancer treatments. He traveled to the Philippines six months later to scuba dive, meet her family and propose. They were married August 29, 2015.
He leaves behind his wife, Mary Joy; mother, Jo Cookson; sister, Jan Boal; brother, Rick Boal; four step-brothers, John, Don, Michael, and Patrick Cookson; and their extended families.
To die with a smile on one's face is actually a rarity, but Tim left us with a peaceful grin, which perfectly reflects his passionate and well-lived life. Those of us who love him know that his passing is just the first step in his newest adventure.
A memorial service will be held on Saturday, March 18, 2017 at 10:30 AM at Unity Spiritual Center of N. Idaho 4465 N. 15th St. Coeur d' Alene, ID.