In Memory
Caryn Sheets (Smith)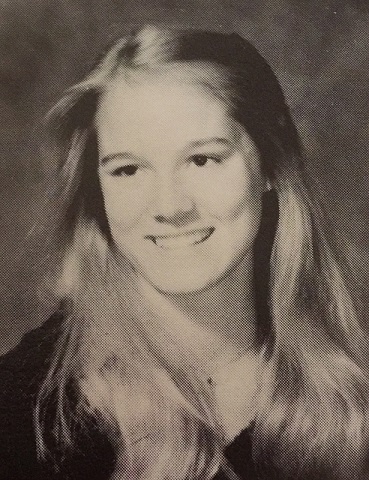 CARYN SHEETS (SMITH)
APRIL 29, 1962 - DECEMBER 29, 2016
Caryn Ruth Smith passed away on December 29, 2016 after a courageous battle against brain cancer that began in August of 2012. She was 54 at time of her passing. Caryn passed peacefully at home after many special visits from family members and dear friends.
Born in Torrance, Ca. where she spent her childhood years, she graduated from Torrance High School in 1980. After high school she attended Cal Poly University and during that time met her future husband Richard Yates. She and Richard later married and were blessed with two children, Christopher (29) and Kathleen (Katie, 27).
Caryn and Richard ended their marriage approximately 14 years later and Caryn and her children eventually moved to Gilroy, Ca to be close to her sister and friends. While in Gilroy, she met long time Gilroy resident Brad Smith. In August 2002 Brad and Caryn married and the two began their 14 plus years of love and best friendship until her passing. During their marriage they lived in Gilroy, followed by two years in Spokane WA. Finally settling into their Templeton home in July 2009.
Since moving to the Central Coast area, they have enjoyed making close friendships with many local residents, enjoyed many trips to local wineries, camping in their RV and most of all, enjoying hosting family and friends in their lovely home. Those who knew Caryn will remember her unconditional friendship, her soft and caring mannerisms and personality and her inseparable and loving relationship with her husband Brad. Caryn was truly a lovely woman and a great spirit!
Caryn is survived by her husband Brad, her parents Chuck and Cheryl Sheets, sister Debbie Hoey, brother Bill Sheets and her children, Christopher and Katie Yates. In addition, she is survived by Brad's adult children, Jason and Melanie Smith and grandchildren Logan, Abigail and Caleb who have affectionately referred to Caryn as their "Grandma Yay-Yay".
A Celebration of life service for Caryn will begin at 11 am Friday January 27 at Chapel of the Roses, 3450 El Camino Real Atascadero, Ca. The service will be followed by a reception at Brad and Caryn's home located at 1065 Burnt Rock Way, Templeton Ca. (located in the Santa Ysabel Ranch)
In Lieu of flowers, memorial donations may be made in memory of Caryn to Central Coast Hospice, 253 Granada Dr. Suite D. San Luis Obispo Ca. 93401
http://obits.dignitymemorial.com/dignity-memorial/obituary.aspx?n=Caryn-Smith&lc=9871&pid=183300078&uuid=66bba1d7-0017-46a3-9064-65bd55aa50b1#