In Memory
Tammy Lodovici (DiClaudio)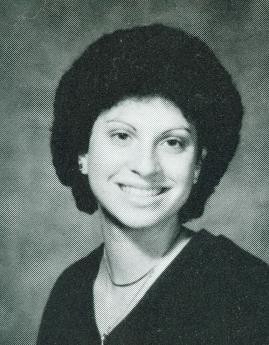 TAMARA MARIE LODOVICI (DICLAUDIO)
AUGUST 27, 1962 - FEBRUARY 4, 2009
Tamara Marie Lodovici DiClaudio, 46, of Monongahela, formerly of Jefferson Hills, died Wednesday, February 4, 2009, in her home.
She was born August 27, 1962, in Washington, a daughter of the late Albert C. "Cue Ball" and Gloria Asturino Lodovici.
Mrs. DiClaudio was a 1980 graduate of Torrance High School in Torrance, Calif. In 1985, she graduated from Community College of Allegheny County - South as a registered nurse.
After she completed school, she was employed at South Hills Health System, now Jefferson Regional Medical Center, as a registered nurse on the orthopedic floor. In 1987, she moved to its operating room as a circulating nurse. There, she found a passion for her profession and the affection of her co-workers. After training in 1998 at Shadyside Hospital until her death, she continued her operating room position, specializing in open heart surgery.
Mrs. DiClaudio was a member of St. Thomas A Becket Catholic Church, Jefferson Hills.
Surviving are her loving daughter, Talia DiClaudio, who now resides with her father Tim DiClaudio; her stepmother, Bobbi DiClaudio; a sister, Christine Zewe and husband Carl of Monongahela; two brothers, Albert Lodovici and wife Maureen of Juneau, Alaska, and Joseph Lodovici and wife Jeannette, with whom she made her home; and two nephews, Adam Zewe and Dominic Lodovici.
Deceased, in addition to her parents, is a niece, Rena Burge Zewe.
Friends will be received from 3 to 9 p.m. Friday in Frye Funeral Home Inc., 427 West Main Street, Monongahela. A Mass of Christian Burial will be held at 9 a.m. Saturday, February 7, in Transfiguration Church, Monongahela, with the Rev. Walter Rydzon as celebrant. Committal services and interment will follow in Monongahela Cemetery. In lieu of flowers, the family suggests memorial contributions be made toward an education fund for her daughter, Talia. Donations may be sent in Talia DiClaudio's name to Frye Funeral Home, 427 West Main Street, Monongahela, PA 15063.