In Memory
Robert "Bobby" Hanks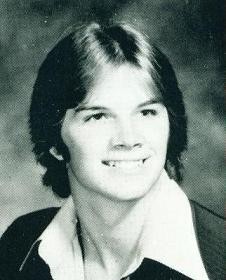 ROBERT ("BOBBY") HANKS
AUGUST 8, 1962 - JUNE 22, 2009
Robert R. Hanks died peacefully and surrounded by loved ones June 22, 2009 at the age of 46. A longtime Pleasanton resident, Mr. Hanks was born on Aug. 8, 1962 in Torrance, Calif.
He touched many lives and brought joy to everyone. After serving his country in the Air Force, he became a public safety officer until he was forced, due to injury, to retire and at that time opened The Cruise and Travel Company in downtown Pleasanton, which he ran for 16 years, and his wife and staff continue to service.
His favorite place in the world was Cabo San Lucas, Mexico.
He is survived by his beloved wife, Tania Hanks; children, Matthew and Lexi Hanks; mother, Judy Tamble, step-father, Dave Tamble and father, Bob Hanks; brothers, Steve (Nancy) and Kurt Hanks; nieces and nephews, Justin, Jimmy, Chris and Samantha Hanks and their extended families. He was also the beloved grandson of Helen Lackey, son-in-law and brother in-law of David and Adrian Lansdowne and their families.
Services were scheduled to be held July 2 at Cornerstone Church in Livermore. In lieu of flowers, donations may be made to the American Melanoma Foundation.